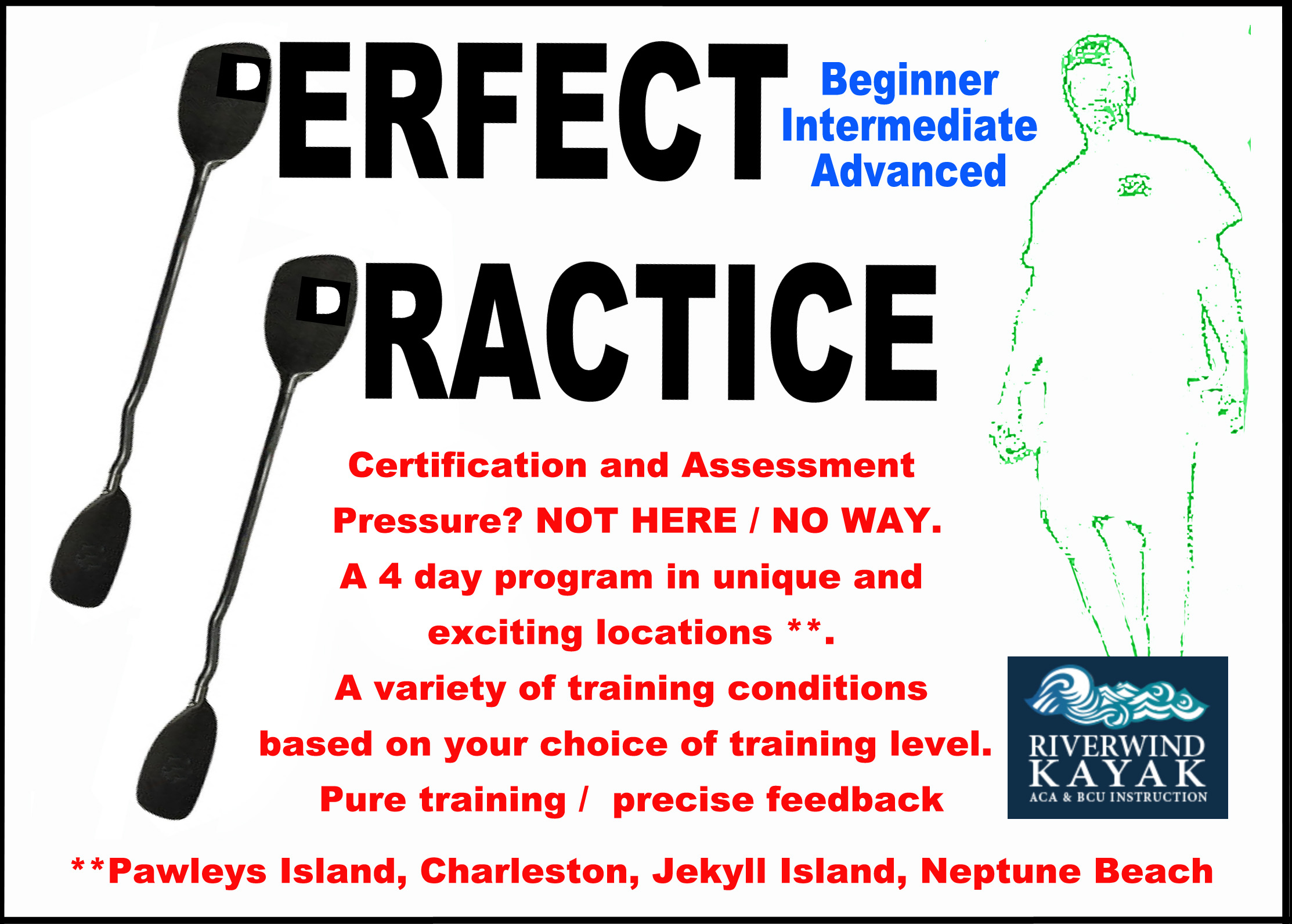 Practice Perfect Paddle Program
What is the "Practice Perfect " Program ?
'Perfect Practice" is designed for all paddlers who wish to quickly ramp up their kayaking skills. Start with instruction and practice in protected waters, then move to more challenging, real-world conditions (i.e. surf, tidal races, and clapotis) to apply and hone boat-handling skills.  Whether your focus is on journeying in fabulous locations pushing your limits or you are ready to go for your instructor certification , this is the event for you.  The course is 4 days with 3 to 4 different paddling venues. Paddle some of the most beautiful and demanding water on the South Carolina, Georgia,North Florida and Maryland coasts.  Because we are focused on "practice" the pressurs of certification/assessment is removed and all attention can be placed on "skill refinement" and pure enjoyment of the sport.  This is an excellent event for "Groups".
Locations:      Jekyll Island, Georgia       Annapolis, Md    Charleston, SC
Min / Max:   2/5
Dates:  Call us / We are here for you / You dates can be our dates !! 843 817 3138
Duration: 4 days
Pricing: $450 / 20% off with 2 registration
Registration Procedure: PayPal button any page of our site / course outline will then be e mailed
Available Upon request: Discounted "Full Kit" Rentals
Levels: Beginner to Advanced
________________________________________________________________________________________________________
Included:
* Four (4) professionally guided intermediate to advanced journeys
* Laminated chart
* "Practice Perfect" T-Shirt and notebook
Not Included:
* Camping fees (sites can be shared)
Camping:  Jekyll Island,   Charleston,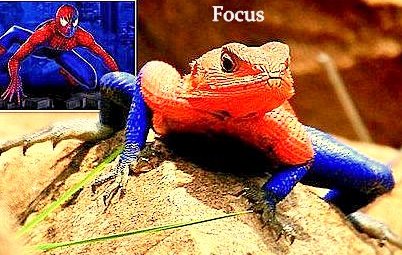 ______________________________________
Day 1 am:  Basic Strokes (Introduction)
Day 1 pm:  Fine Tuning (become "The Technician")
Day 1 evening:  Basics of Navigation
___________________________________
Day 2 am: "Gumby" Drill , Video Basic Strokes
Day 2 pm:   Rescues (Introduction)
Day 2 evening:  View Video of Basic Strokes
___________________________________
Day 3 am:  Advanced Strokes (Introduction)
Day 3 pm:  Fine Tuning (become "The Technician")
Day 3 evening: Group Dinner and Group Planning Session for Day 4 Journey
___________________________________
Day 4 am: Fine Check-Off on Basic/Advanced Strokes and Rescues
Day 4 pm:  Journey with Leadership "Sims" , Final Detailed " Skills Development Plan"
____________________________________