2- Day Weekender (Basics)
The Basics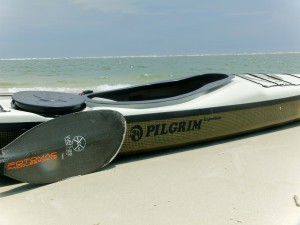 After a short on-land discussion about the boat, paddle and pfd we will launch. Discussing safe boat launching and proper boat fit we are on the water. The strokes we will be coaching will be the foundational stokes:
Forward Sweeps
Reverse Sweeps
Pivot
Reverse Paddling
3 Draw Strokes
Forward Stroke
For additional resources on Strokes and Sweeps click here.
We will conclude the class with a short paddling journey where we put into "real world" practice all the strokes we have just learned.
Rescues, Safety and Towing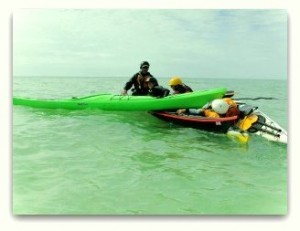 We will begin this course with a discussion and "on-land" demo of the "wet-exit". Then we launch and practice a "controlled" wet-exit. Then we move into the rescues:
Assisted Rescues:
T-Rescue
 Heel Hook T-Rescue
Scoop Rescue
Eskimo Bow Rescue
Stern Rescue
Paddle Presentation
All-in Rescue
Hand of God Rescue
Stirrup Rescue
Self-Rescues:
Paddle Float Rescue
Cowboy/Scramble
Re-Enter and Roll
Towing:
Single In-Line Tow
Rafted Tow
Push Tows
Contact Tows
Equipment
Edging
Edging allows you to let your kayak "dance" . Tremendous efficiencies come to your skill set once you master edging skills. This skill will, in short order, fit right into your normal paddling routine thus adding grace and fluidity.
Bracing
High Braces and Low Braces