Dates: 2018
April  27-29, 2018  (Certification, Exam & Trainings)
November 2-4, 2018  (Trainings)

Event description: River Wind Kayak will be offering three days of open water sea kayak training for aspiring intermediate level paddlers at Vilano Inlet St. Augustine, Florida.  This location provides for easy access to the protected waters of the intercostal waterway and nearby beaches as well as Vilano, Matanzas and Fort George Inlets as conditions allow. This training is a great opportunity for all intermediate level paddlers who are interested in learning how to paddle safely in open water or the more challenging ocean environment.  We plan to follow ACA  guidelines and cover topics such as safety, paddling in groups, navigation, towing and rescues. We will be focusing on reading conditions, identifying safe zones and matching the challenge to the paddler.  This location provides a great opportunity for intermediate paddlers to learn and practice strokes and rescues, as well as safely manage movement through open water challenges such as surf, rough water, and current. This training is a great opportunity for any intermediate level paddler, and also designed to provide the aspiring sea kayak instructor the opportunity to teach and earn credit for an  L4 IDW or skills assessment.  All listed courses will be offered each day, so folks will have a "cafeteria" of training choices.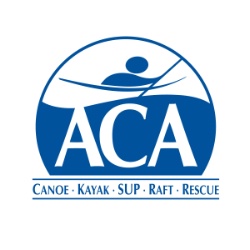 Courses:
When you register just let us know the courses you are interested in.
* ACA Level 4 Instructor Updates  Sat, Sun
* ACA Level 4 Skills Assessment

 Watch for some special announcements :
    See where folks are coming from… HERE
Check out Event primer "Slideshow" 
____________________________________________________________________________________________
Breakfast

 
Friday &Saturday morning (8:30am)

we will meet at "Dessert First Bistro" they serve breakfast/coffee
www.dessertfirstbistro.com
12 yacht club dr (across from main put-in)
________________________________________________________________

Dinner
Friday Night (5:30pm)
Location:"Salt Life Food Shack
Saturday Night (5:30 pm)
Location: TBA
___________________________________________________________
                       Coaches:
* Tom Nickels  ACA Level 4 IT / BCU CL3 Coach
* Sabine Freisem  ACA Level 4 Coach
* Chev Dixon  ACA Level 3 Coach (Level 4 Aspirant)
* Joey Schott ACA Level 3 Coach (Level 4 Aspirant)
* Jay Rose  ACA Level 3 Coach (Level 4 Aspirant)
* Steve Kuhl  ACA Level 4 Coach

---
Local Resources Information: